Non Randomized studies (NRS)


Non Randomized Studies, also called observational studies have become controversial in the Systematic review world. Many hold strong to the view that results from these studies are unreliable and skewed. There are those who believe that Non Randomized Studies should not be completely written off and/or excluded from systematic reviews.

AMSTAR was initially developed to assess systematic reviews of RCTs. However, it is increasingly being used to assess those that include observational studies as well. Using the current AMSTAR on NRS could result in publication biases. We are currently developing a new tool based on the current AMSTAR, but validated against observational studies. This tool will take into account the methods of observational study reviews.

What classifies as a Non Randomized Study? The Cochrane Collaboration has a page that classifies such studies. Read more

 Characteristics of Non Randomized Studies
They have been known to yield comparison groups that are not similar in their characteristics bringing about differences in their outcomes as well.  It may be believed that these differences are due to the intervention effects, however, this may not always be the case.
NRS tend to report larger estimates of intervention effects than RCTs
The GRADE approach assigns such studies a Grade C, RCTs being in Grade A. Read more from the Cochrane handbook.
Several authors have highlighted the problems of bias and residual confounding and the separation of statistical and epidemiological inference that occurs when meta-analysis (data pooling) is used meta-analyses of observational data produce very precise but spurious results(Egger et al)
publication bias, selective outcome reporting, and selective analysis reporting are greater with NRS than with RCTs
The Cochrane Collaboration has a methods group geared specifically to the inclusion of NRS, The Non Randomized Studies Methods Group (NRSMG). View their activities
Cochrane has also published a chapter on NRS based on supporting authors who are considering including Non Randomized Studies in their reviews.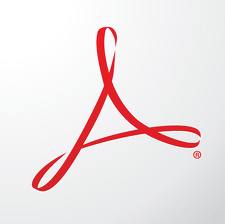 View more guidance and support for review authors from Cochrane here
•This will be a tool developed specifically to assess and/or guide systematic reviews of Non-Randomized Studies (NRS).  We will focus on reviews that use controlled observational designs to quantify associations and effects seen with healthcare interventions.
•To be part of our working groups, please register with us. Your information will be added to our database. We will contact you with details as soon as we begin the process
Systematic Review workshops
There are various systematic review workshops and resources around Canada. Below are some workshops available to you should you want to attend. Please note that you will be redirected to the main respective websites.
•Cochrane webinars are a great resource to learn more about the process and things to consider while performing a Systematic review. Visit their website
•The 2015 Cochrane Symposium will be held in Vienna, Austria in October. More information
•The Knowledge Synthesis group offers education and training courses involving systematic reviews.  You can arrange a course tailored to specific needs. More information
•The Canadian Agency for Drugs and Technologies in Health -CADTH has a 2015 Symposium coming up in April 12-14. They also offer workshops. Usually there are fees involved to attend however, Read more here